Make a Professional Map Without Any Coding
Map Plugin: No-Code Store Locator Map For Any Website
Works for any website, including WordPress, Squarespace, Shopify, Wix & More. Hundreds of Customization Options.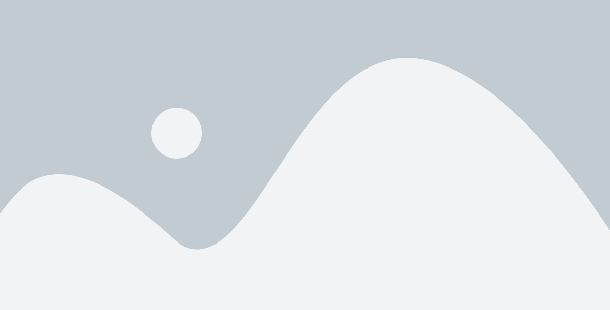 We made the map below without any coding. You can too.
Advanced Features. Beautiful Designs. Zero Coding.
Compatible with ANY Website
WordPress, SquareSpace, WIX, Shopify, Drupal, Prestashop, Laravel, Symfony, etc. Embed MapPlugin Google Map widget on ANY website.
Multi-Location Map & Listings
Show 1 or as many as a 1000 location markers on your Google map. Easily bulk import locations with XLS or CSV files.
Custom Markers For Each Location
Make different locations with different custom markers. Choose from our library of pre-made markers or upload your own.
Info Boxes Inside Google Maps
MapPlugin Google Maps widget comes with lots of beautiful and responsive info-window templates. Choose a pre-made format that fits your website.
Easy Search, Sort and Filter
Site visitors can easily filter map locations by category filters, text search or nearby locations. Users can sort results by field. No coding required.
Avoid WordPress Plugin Problems
Avoid installing more plugins on your in WordPress. MapPlugin Google Map widget does not slow down the server or create security vulnerabilities.
Join Hundreds of Websites Using MapPlugin Google Map Widget
Start by using MapPlugin Google Map Widget for free. No credit card. No limited time trial. Free's just free.
What Makes the MapPlugin Google Maps Widget So Special?
We designed the MapPlugin Google Maps to make your life easier.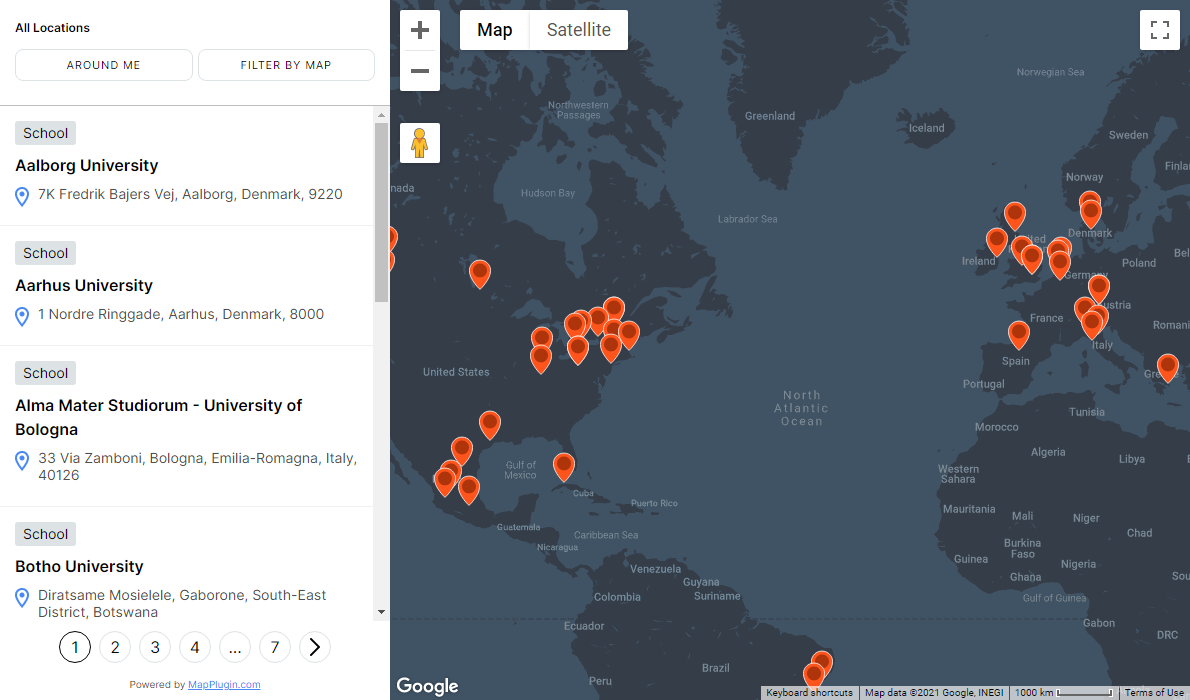 Perfect For Both Simple Maps to Store Locators
The feature-packed MapPlugin widget is perfect for your website, whether you are making a map for the Contact Us page, or a store locator for hundreds of stores. Common usage for MapPlugin includes:
Contact Us / Where We are Located Map
Dealer Locator / Dealer Map
Store Locator / Store Map
Campus Map
Map for Multiple Stores and Locations
Sales Rep Map
Travel Website Map – Places Traveled / Points of Interest
Map for Project Portfolio
It's hard to find these plugins all in one place anywhere else!
Perfect Looking Maps Crafted by Professional Designers
A professional looking website builds credibility and trust with your customers. MapPlugin's default themes are designed by our team of professional designers. We also provide a library of pre-made designs and designs to choose from.
Over 20 color palettes and combinations to choose from: class, dark, light, loud, greyscale
Snazzy Maps Compatiable!
Fully responsive: We test our plugins for PC, Tablet and Mobile modes to ensure nothing is broken.
Many WordPress plugins lack the professional polish. We made this plugin so your business can look truly professional.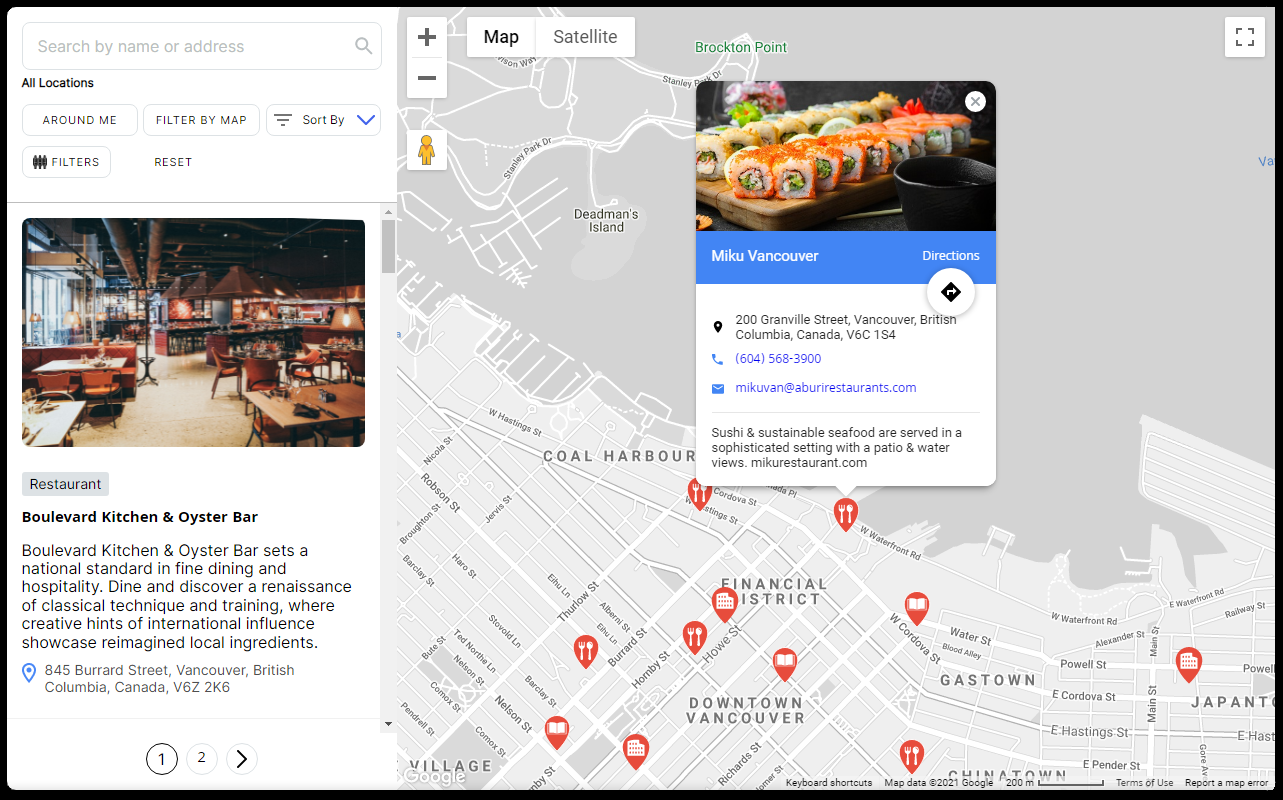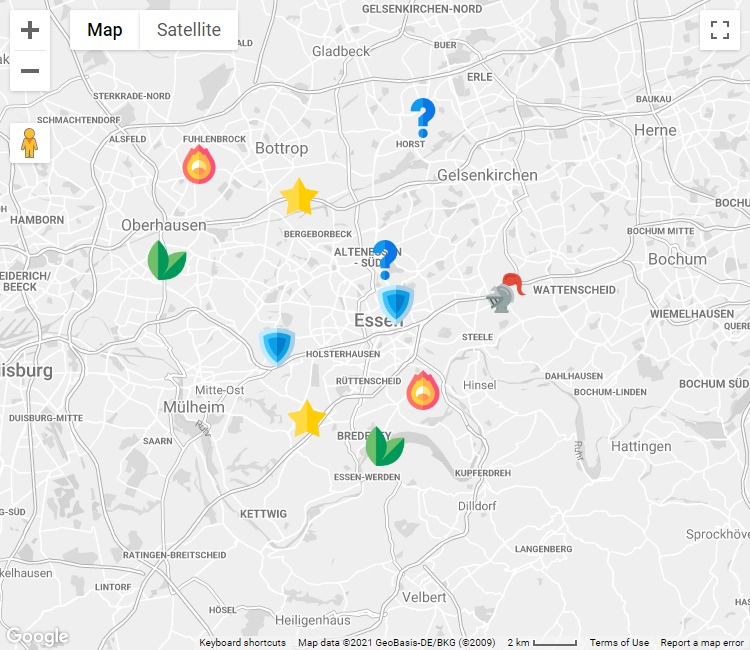 ENTERPRISE-GRADE WORKFLOWS
Manage and Share Hundreds of Maps & Markers With Ease
Our backend interface allows you to manage hundreds of maps and markers with ease. These features will make your life easy when managing different maps:
Highly customizable without any coding (no-code)
Control who can edit each map
Sort, filter and search your maps and markers
Bulk edit interface for marker locations
CSV import for marker locations
Sync with Google Spreadsheet or Airtable!
This is great if you are:
An agency that manages hundreds of Google Maps
A business that have many stores or dealers
Dealing with many maps and locations for whatever reason
See One of Our Maps In Action
MapPlugin Google Maps widget is designed to be convenient for you and easily usable by your users. From start to finish, making a map can take as fast as a few minutes. With everything pre-made, you have a slick, professional Google map at your fingertips. 
The best part? Start using MapPlugin for free. It's free with no strings attached. No time trial, no credit cards.
Frequently Asked Questions
Can I add multiple markers to my Google maps with MapsPlugin?
You can add as many markers as you want into Google Maps. MapsPlugin supports adding different types of markers for various locations.
For example, on the same map, you can add restaurants, golf clubs, shopping malls, libraries, etc. as many categories as you want. (Each category with a different icon.)
Can I make multiple maps with different markers?
Yes, you can make many maps, each showing different locations and having different settings and color schemes. Each map is completely separate from each other. You can pick and choose what location(s) and categories to show in each map.
How is MapPlugin's Google Map widget compatible with any website?
MapPlugin Google Maps widget is compatible with all the most popular website platforms and will be installed to any of them in seconds.
Please check the following list: BigCommerce, Blogger, Drupal, Facebook Page, Elementor, Joomla, jQuery, iFrame, Magento, HTML, ModX, OpenCart, Shopify, Squarespace, Webflow, Webnode, Weebly, Wix, WordPress, WooCommerce, Google Sites.
You only need to put in a line of javascript code in your page. That's all.
We do offer a WordPress plugin for users who wants to avoid the effort to copy and paste. 🙂
Is MapPlugin's Google Map widget compatible with WordPress?
Yes, the MapPlugin's map widget is extensively tested with WordPress and other CMS'. We have a plugin that loads in the MapPlugin Google Map widget directly into WordPress and can loaded as Gutenburg blocks or Elementor blocks.
Does MapPlugin Google Map widget work on mobile / tablet?
Yes. MapPlugin Google Map widget has been extensively tested on tablets (iPad, Samsung), and smart phones (iPhone, Android). The maps work on Windows, Androids and iOS. 
In addition, we also tested MapPlugin in wide screens monitors, and normal monitors.