Custom Info Window (Infobox) Styles For Google Maps
6 pre-made info window styles to choose from. Highly customizable with HTML and CSS if you want.
Choose a Pre-Made Template or Go Custom
Pre-made templates: 6 pre-made info window templates. Just plugin and pay. Customize a pre-made template as you need. You can choose:
What data values of the location to show
Layout of the info window
CSS formatting such as color, font, size, weight, etc.
Different Info Windows Options at Your Finger Tips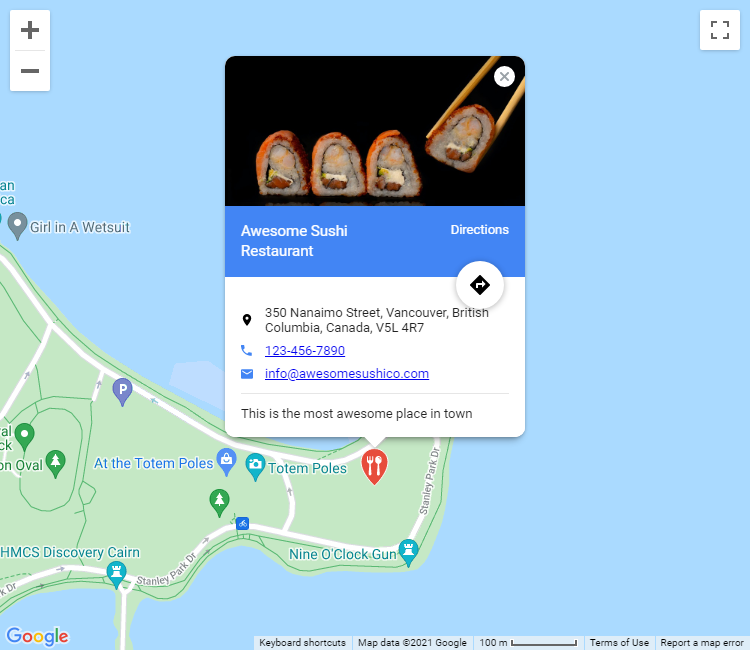 Beautiful Pre-made styles
Awesome styles with no-code
Easily Customizable With HTML and CSS
Show the exact information you want on your info window with basic HTML. Also customize the formatting to what you want exactly with CSS.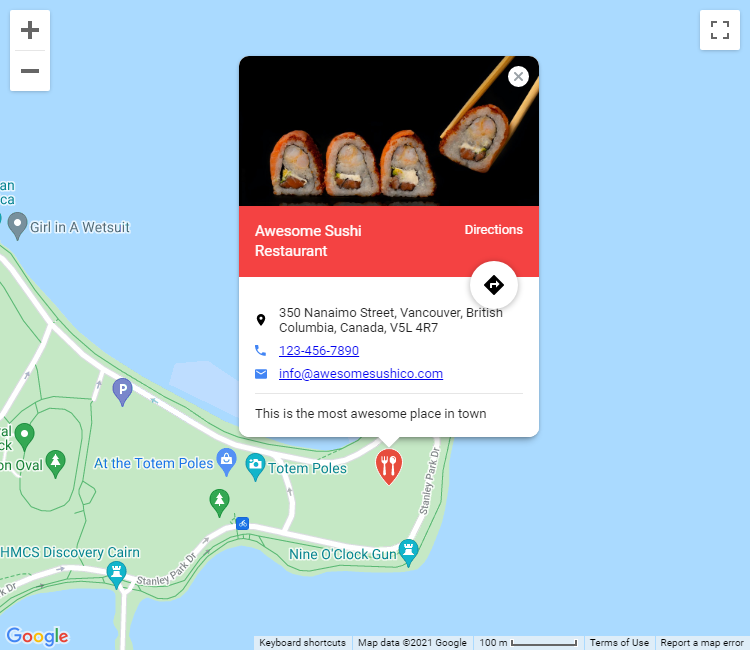 Want a Perfect Google Store Locator Map For Your Website?